Tianjin New Wei San Industrial Co., Ltd, established in 1995 in Tianjin, China and fully owned by the Mei Ta Industrial co., Ltd, is a company with total investment of more than 348 million dollars, total asset over 3 billion RMB and more than 6000 employees.
Automobile part, Engine part, General Industrial part
> Profile
NWS was awarded the certification of ISO/TS16949 quality management system and ISO14001 environmental management system, is a professional enterprise engaged in the manufacture of automotive castings, machining, assembly and sales. There are globally recognized, hi-tech production and inspection equipment in NWS, which are qualified for world leading research and design in casting and precision machining area. The company is committed to producing turbine housings, center housings and integrated manifolds which are used on turbochargers, in a range of materials including gray cast iron, spheroidal graphite cast iron, vermicular graphite cast iron, alloy cast iron and heat resistant cast steel etc. Total production volume is 8000 tons per month, with more than 80% of products being exported to the Unites States、Europe、Japan and other countries. Our products are successfully used by Mercedes Benz、Audi、Ford、GM、VW、Toyota、BMW、Renault、PSA、VOLVO and other international well-known brands and have won high praise from our customers.
> Acreage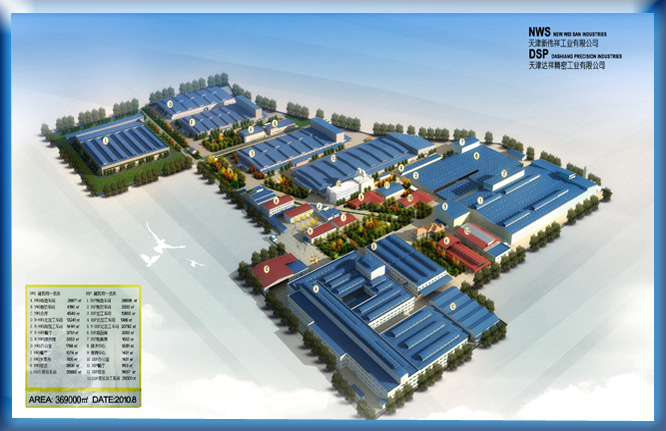 Land area:

Foundry shop:

Machine shop:

Other building area:

391538 ㎡


120000 ㎡


88237 ㎡


68900 ㎡

4214480 ft²


1291670 ft²


949775 ft²


741634 ft²